Since this is Mommy's Friday (she has tomorrow off of work)we are starting the Puppy Fix early this week.
Hey this is our friend, Boo's, little baby girl. Can you find her in this picture? She is soooo little!
She is getting bigger now and people are calling her a "teletubby puppy"! Look at that tummy!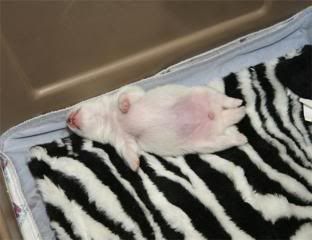 I think she's got this napping thing down to a T. Don't you just want to kiss that little belly?!!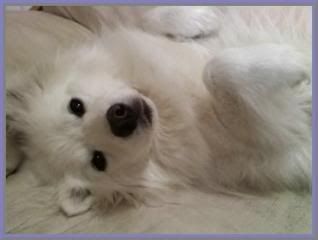 I can do that too! I'm just resting up for the big Fourth of July weekend!! Be safe everyone and have lots-o-fun!