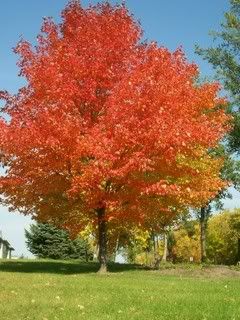 I was taking pictures today of the beautiful fall colors and it reminded me of last year. It was about this time last year that I started my "Blog With Dogs" with my baby Clive. Today was gorgeous and at the same time made me sad because of the memories and the changes that have happened over this last year. I lost Clive on January 26 and I adopted my beautiful, young, Kodak in April.
My Mommy brought me to the pet store and bought a new toy. I took it out of her purse and got away with it even before we got in the house.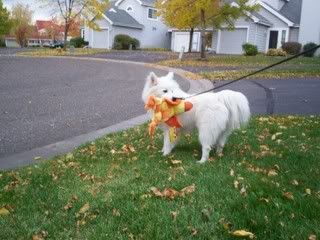 Then I didn't even want to go in because it was gorgeous out!
Have a great weekend all. What a difference a year makes.
Hugs!