Hey, finally good weather in MN. The city of Wayzata has a golf tourney on Lake Minnetonka! Fun!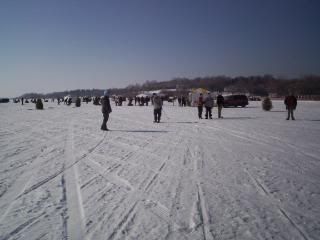 We went out to Lake Minnetonka today and they had a golf tourney on the ice!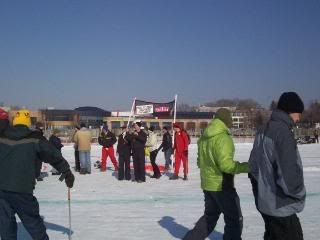 We kind of go crazy mid-winter in MN because we get cabin fever.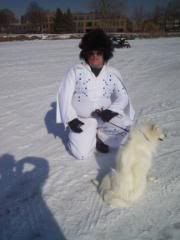 So Mom takes me out on the lake and what do we see but Elvis! I didn't like him, but she made me take a pic with him.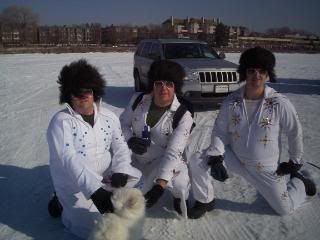 Then two more Elvis's showed up! I hated that more.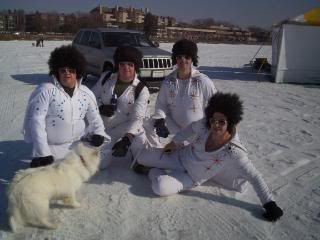 Then a fourth Elvis showed up ! We liked him best. Note the real chest hair. LOL