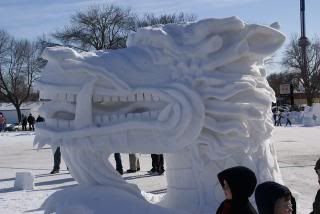 Last week was the St. Paul Winter Carnival. There was lots of snow and cold to go around. Check out the cool dragon.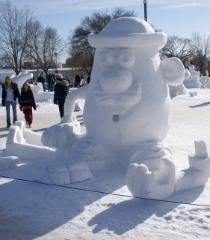 Mr. Potato Head made an appearance.
My cousin and his friends posed as the Winter Carnival Vulcans. The Vulcans run around and harrass people. They are the lovers of all things winter.