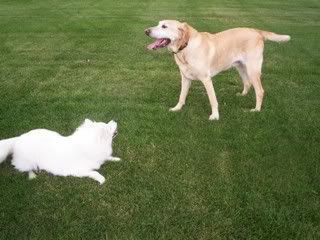 Hey, meet my neighbor,Sully. He is a huge lab. Very gentle and playful.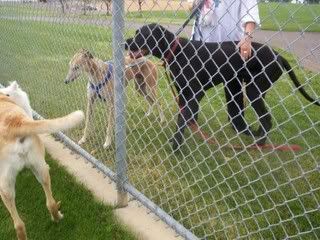 We went to check out the park and ran into some other neighbors. Aren't they beautiful? The greyhound is a rescue from a Wisconsin racing track.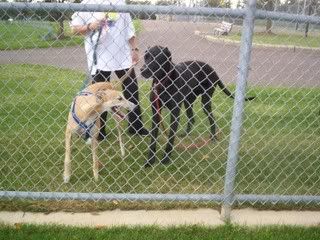 And the great dane is so beautiful and gentle. In this picture you can't even tell how big he is until you look at how he is waste high with his owner. He is just like a gentle, small, pony. Very cool.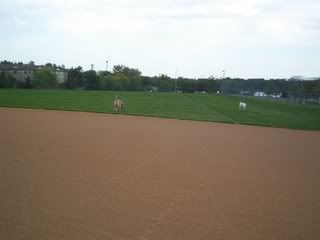 After they left we played some more in the softball field. FUN!!