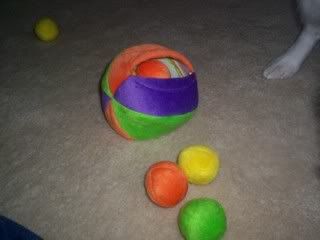 Hey, I got a favorite new toy! It's a bunch of little balls in a big ball!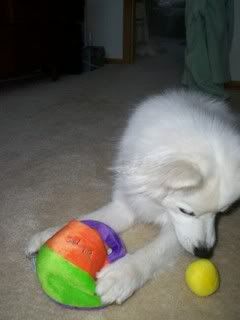 I really like it!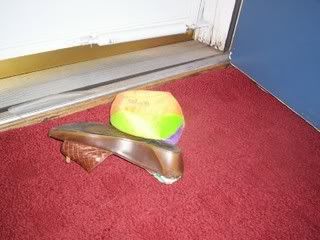 Hey, wait, what is this? This isn't part of the new toy is it?
I certainly have nothing to do with that chewed up sandal.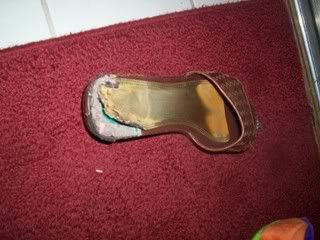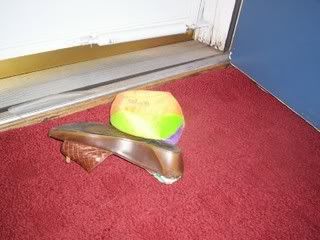 Life is good here!