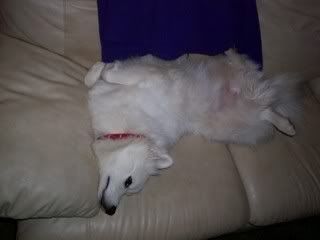 Today Mommy went to a dog show while I stayed home and hung out.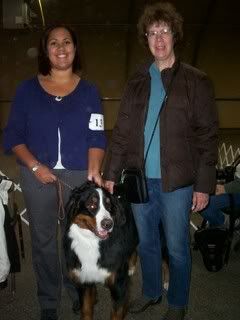 Her friend Mary (on the right) and her daughter, Bethany, were showing one of their Bernese Mountain Dogs at the show in Shakopee, MN.
Bethany showed Claus.
She did a great job.
Then my mommy spotted some fluffy white dogs that look like me! They were Sammys. No American Eskimos showed today. But she couldn't resist the white fluffer nutters!