So you all know I love to sit on mommy's glass dining room table. She decided that it wasn't a good idea and moved the chairs so I can't get up there anymore.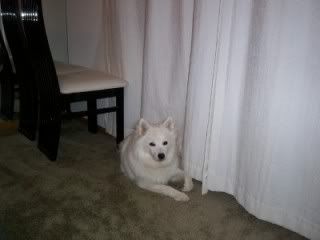 However, that doesn't stop me from sitting by the table trying to figure out how go get up there. (Notice the chairs turned towards the wall?)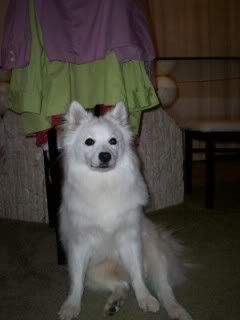 So I just sit by the table and pout. Please ignore mommy's ironing on the chair.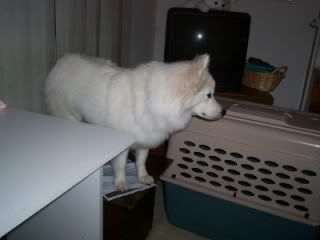 So now my new place is on mommy's computer desk on the left. She was sitting right there so I was trying to see if maybe I could sit on my crate. Decisions, decisions!
I am currently in my crate -- mommy is happy with that.