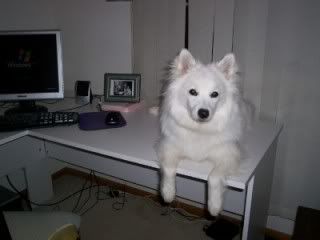 Hey I found a new place to perch. Mommy's computer table.
There is a windowsill behind me that I like to perch on top of also.
And yet another option to perch on.... the couch! Why didn't I think of that before?
Who even cares about that stupid glass table anymore!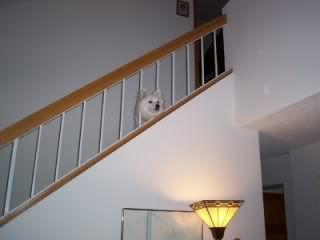 I can even look out the window from the stairway, so this is sort of a perch too.
Have a Happy Thanksgiving everyone!