Many of you were right when you guessed that one of the first things I did when I got home was go hang out on Mommy's glass table. She moved the chairs but I still managed to get up by jumping far. She has since figured out how to move the chairs so I can't get up. Now I just sit by the table and pout.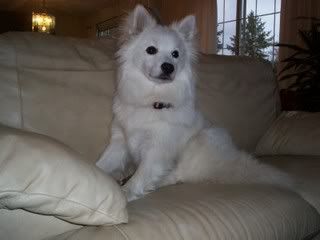 I got tired of that and came over to the couch by Mommy.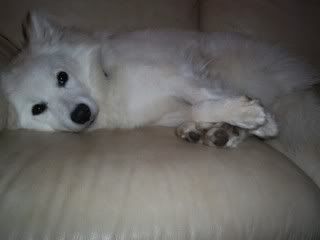 Then I got ready for my nap. Mommy loves my feet here.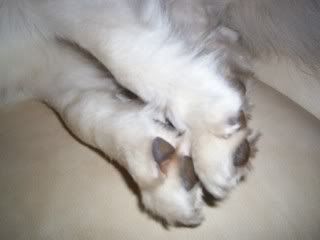 She has a total thing about doggie paws. She even likes to sniff them because they smell like Fritos!!