Hey, I'm back at home after a fun 2 weeks at my first Mommy Mary's house. I had lots of fun there. I dug in her plants and chewed her couch and played with all my relatives and friends.
But, now I'm home to more quiet: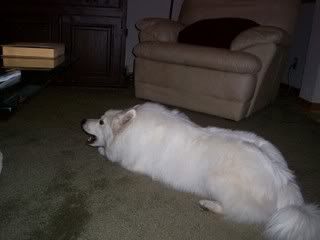 Mommy and I went shopping for food and chews.
I jumped around my chew and played very hard.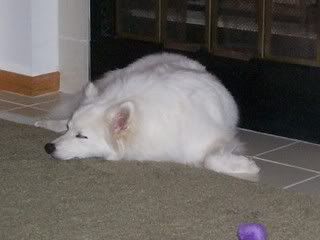 Then it was time to take a nap.
Thanks for all your notes. Missed you guys lots. You'll never know where my mommy just caught me now!! Oops....we'll update tomorrow.
Hugs, Kodak