It is beautiful outside and my mommy takes me walking to the park. I found lots of that really good grass to eat.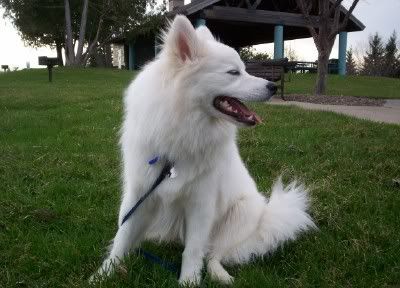 I'm just soaking in the beautiful sunshine. It was in the mid-70's today. It's supposed to rain the next few days, so we are going to enjoy this good stuff now.
I sort of sit goofy sometimes and my mommy gets such a kick out of it. I went to Chuck and Don's tonight and let the worker pet me. I'm not so afraid of people as I thought I was. I also got to try a little bit of yogurt with my food tonight. It was sooooo yummy!