While vacationing in Florida last week I was lucky enough to meet up with one of my online American Eskimo dog group friends. Katherine brought me to her home to meet her two eskies, Billy and Zoie. They were so cute and loving. However, they were a little shy at first.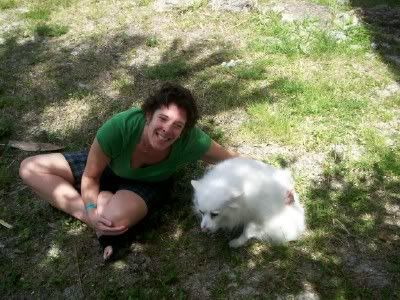 This is Zoie. She acts shy but wants lots of loves when you stop petting her.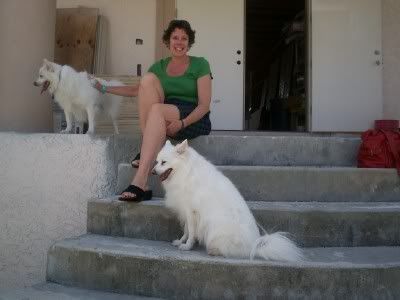 It was hard to coral the two to get pics! There are geckos everywhere and the dogs love to chase them. Sort of like my Buster and Clive loved to chase squirrels and chipmunks. I always wonder if they would know what to do with one if they caught it!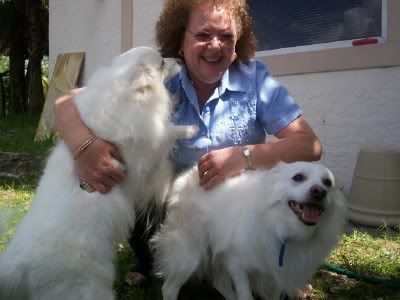 This is my friend, Katherine, with Billy and Zoie. You can tell they love her very much.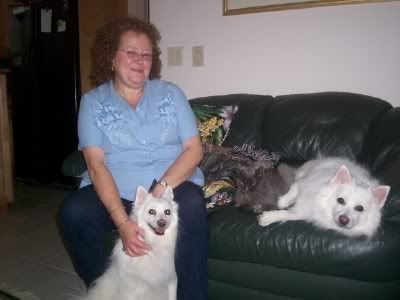 Katherine also has two cats. Can you find one of them in this pic?!!! It was so fun meet them all. I feel like I have a friend for life in Katherine.