Kodak is enjoying checking out the neighborhood from the front door. There are some rabbits and other dogs that really catch his interest.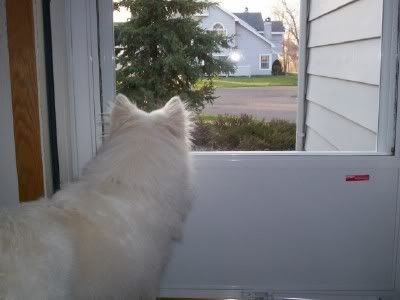 He just loves to check everything out. Tomorrow is garbage day and lots of people have put out there recycling and garbage. Tonight on our walk he saw the neighbors garbage can and huffed and puffed at it! I know he was saying "what is that doing here. It wasn't here before!!"
He also climbed up on the back of my couch in my bedroom which has a window right behind it and he was looking out. It's just like television, but for dogs!