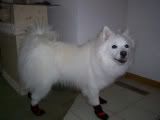 Hey! My mom got me some booties because it is so darn cold in Minnesota and I can't stay out very long without having to sit down and lick my frozen feet.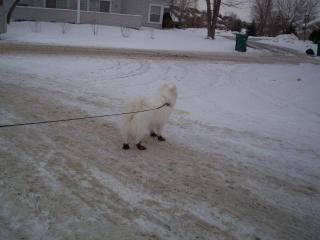 We have lots of snow and there is also salt mixed in with it, so my booties protect me from that too.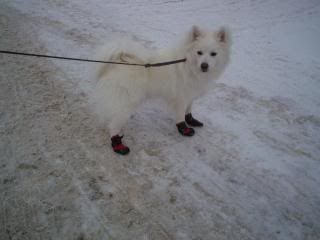 There's only one problem. Mommy doesn't get the booties on well enough and when I start running through the snow banks......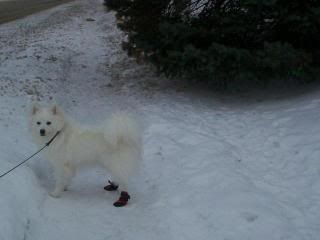 My booties come off. Here I have lost the front two.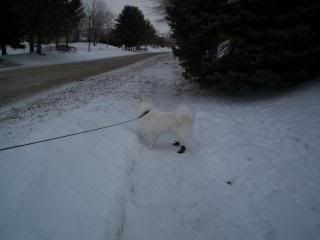 Oh well, at least they helped for a while. -5 is the high for today. Brrrr...