This is one of my favorite toys!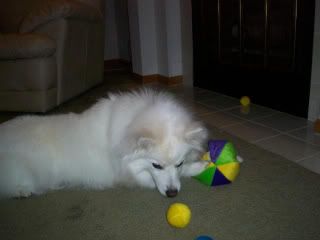 You've probably all seen it. It's a big ball with tiny squeaky balls inside. I've eat through two of them and Mom got me another. I've already destuffed many of the little balls.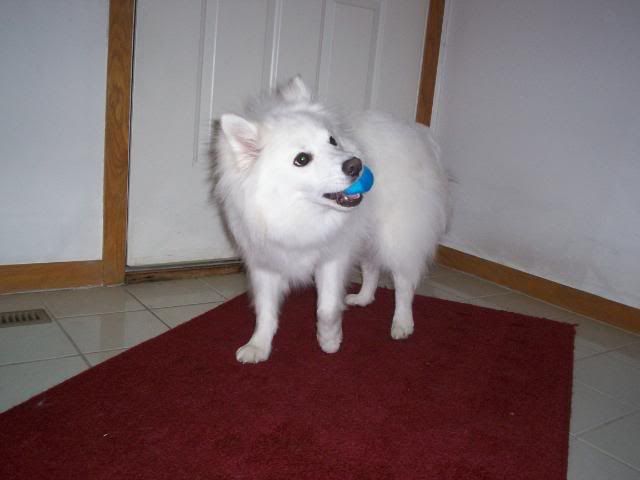 I got it because my mommy bought me new snowboots. I don't like the, but the really protect my feet from cold and the road chemicals.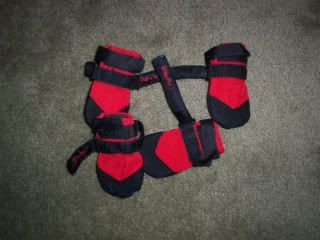 The fit well, but I still walk really funny in them.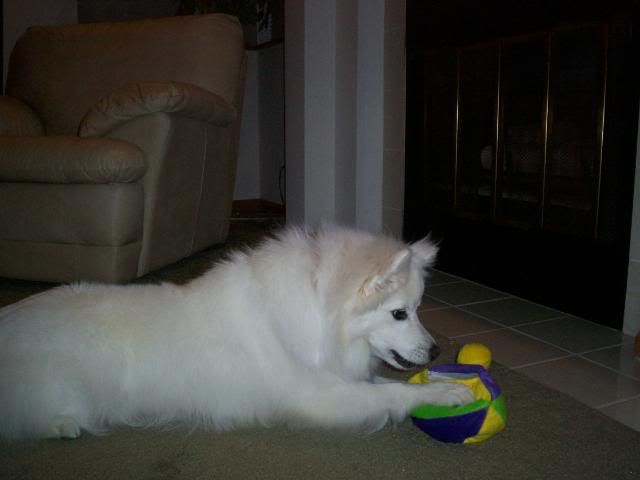 At least I have new toys to make up for the stupid booties.