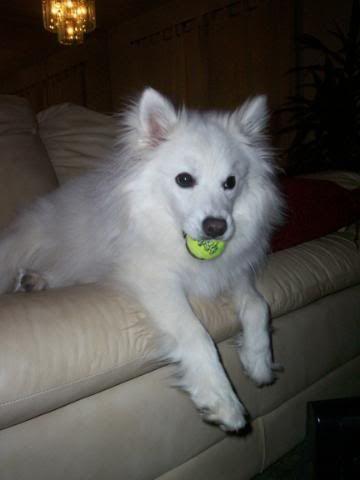 I just hung out today and played with my ball.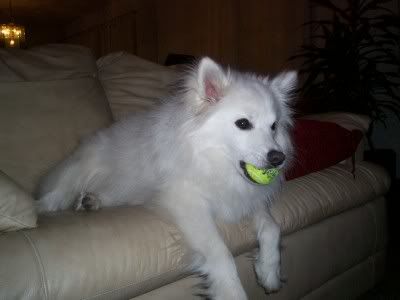 I mostly chew on it but sometimes I throw it and chase after it.
I have to take a nap after all that fun. This was one of Clive's favorite spot to sleep. Funny how we doggies all like the same places to hang out.
Please don't forget to vote for me in the cutest dog contest at the Minneapolis Star Tribune. I have lots of votes but the leader is about 700 votes and more ahead of me.
Click here to vote
If you search under the word "goofy" my picture will come up and you can vote for me. You can vote once every minute! Thanks to everyone who has already voted for me!