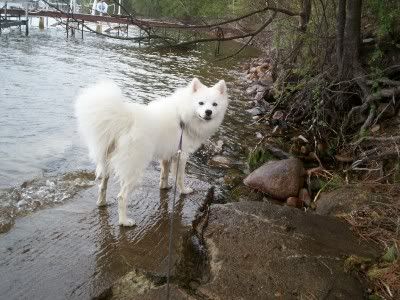 At my long weekend at the Lake my mommy brought me to the boat landing so I could "feel" the water. I was a bit scared at first. It is still too cold to swim. The ice hasn't been off the lake very long. Plus this is a very deep, spring-fed lake so it stays fairly cold even in the summer.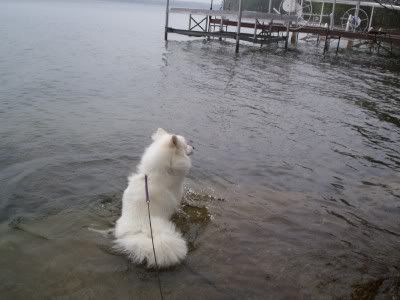 But soon I waded in just a little and did a little sit spin and then ran out. I was so excited!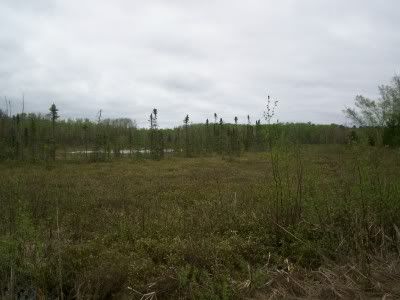 We took some walks along the dirt road. It was pretty.
Oops, we better not go in there!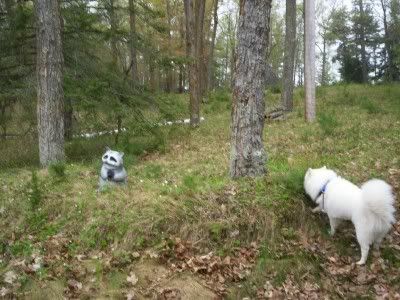 When I first got to the lake, Mommy wanted to see if I could go off-leash. Well I started to wonder away pretty fast and she was in hot pursuit of me. Then I saw this creature at the end of the drive. I got scared and jumped back and ran to mommy. She won't let me off leash at all now. But this is when we went back to visit little Rocky Racoon.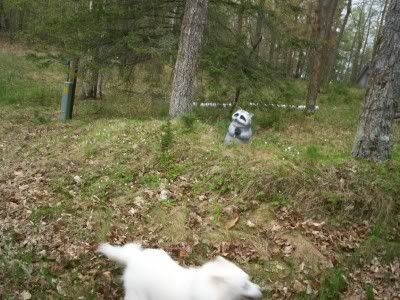 I barked at him and then did zoomies all around. Mommy had a hard time taking a picture of me playing with him. At the end of the weekend, I didn't even notice him. He's not so scary anymore.
This is me just chilling out in the house.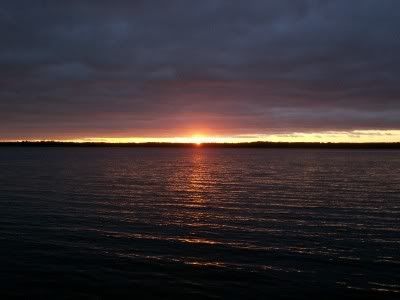 We had a beautiful sunset.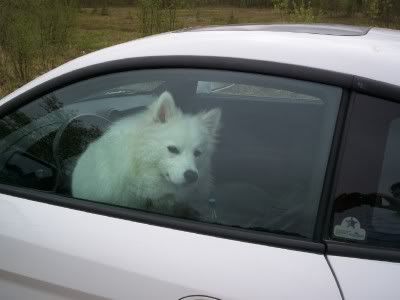 Then it was time to leave. I can't wait to go back!