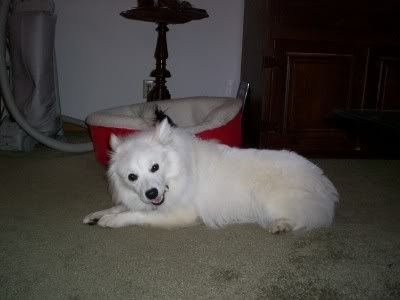 Today was a big day for me and my mommy. I was brought to the vet to be neutered. The vet papers said "castrated" but I thought that was such harsh language. I still have my weedle. :) I was dropped off early in the morning and was operated on and finished by 8:45 am. I was picked up at 5:00 pm and was so happy to see my mom. I didn't act funny or "drunk" so the drugs wore off. I will get some pain meds tomorrow morning.
For the faint of heart, dont' look further:
Here are my sutures. ouch.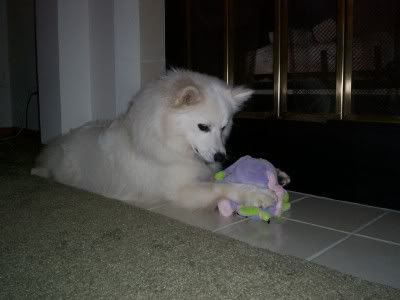 My mommy bought me a special toy to keep me away from licking my owie. That and rawhides.
Hugs, Kodak