Hey check out my new funky chicken toy!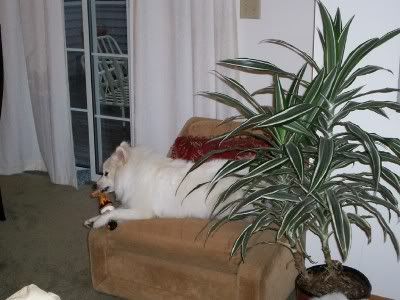 I disabled the squeaker and now just need to chew his feet off!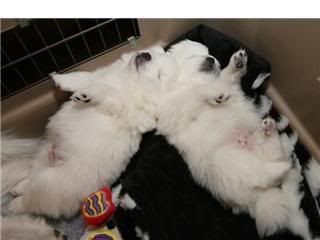 I had to share this picture of an online friend's puppies. Aren't they the cutest? They are six weeks old. Hope everyone has a fantasic weekend! It's finally warm and sunny here in Minnesota.