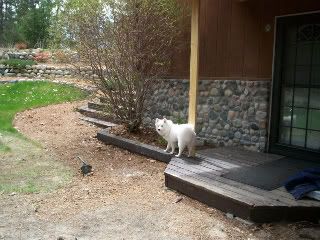 I took my first trip up to "The Lake" in Northern Minnesota. Ten Mile Lake in Hackensack, MN to be exact. Here I am in the front of the house. My mommy was busy helping with lots of yard work. The winter leaves a big mess of tree branches, pine needles, pine cones and leaves.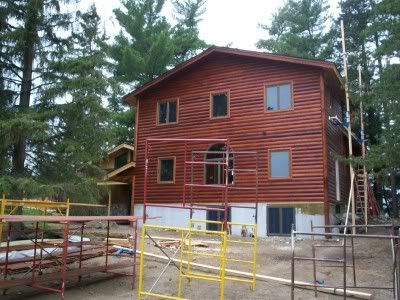 Nanna and Papa's house had been added on to this winter so it is still under construction. What a mess. But it will be great when it's done! This is the back side, away from the lake.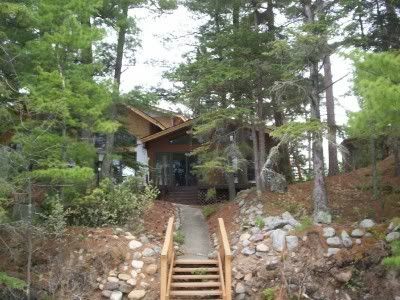 This is the front side facing towards the lake.
It will be a great view.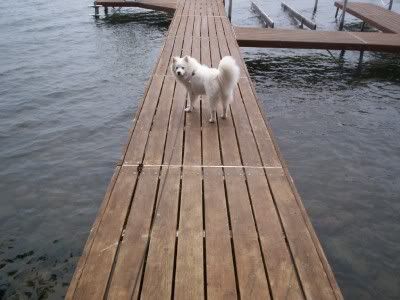 My mommy thinks this is the first time I have been to a lake but we can check with the first mommy to be sure.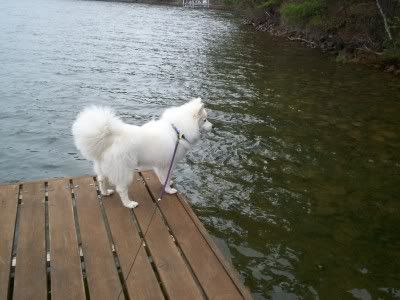 I was very curious.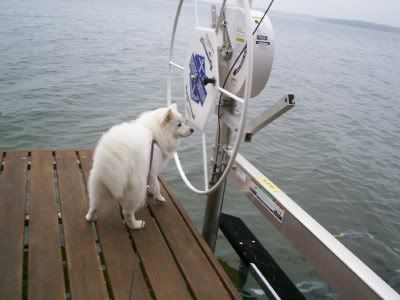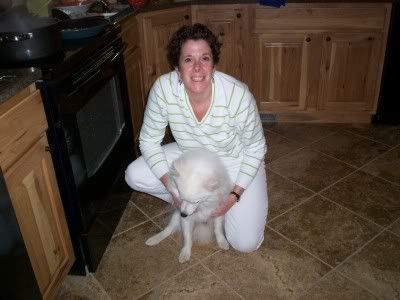 My mommy said I was so good this weekend. We will be able to go back to visit very soon!!! I have so many stories. More tomorrow!!!
Hope you all had a safe and fun holiday weekend!