Hey I just spent my first day camp at Camp Bow Wow.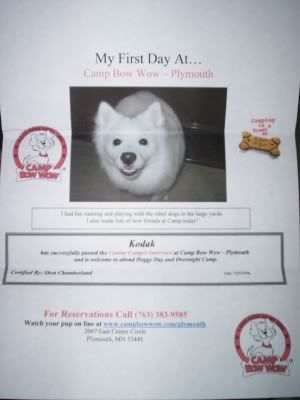 I got along very well with all the other dogs and I really liked to hang out with the care-givers. I followed them everywhere. My mommy was able to watch me from a webcam all day.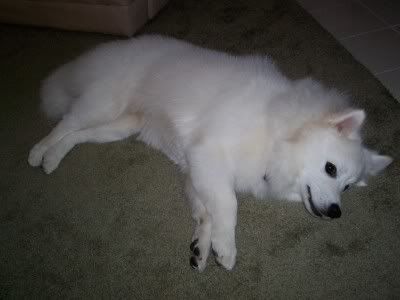 I came home and I immediately fell asleep. That was so much fun. We are going again tomorrow. Woohoo!
On our walk tonight we had a very beautiful cherry blossom tree against the bright blue sky.