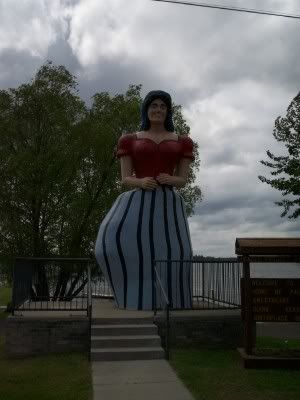 I was stuck at Camp Bow Wow while my mommy went up north to Hackensack, Minnesota. It's the home of Lucette! She is Paul Bunyan's girlfriend!. It looks like she has something in her skirt!!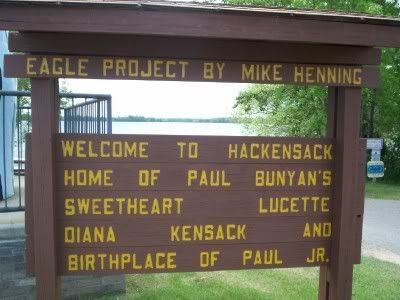 Here is a miniature version of Paul Bunyan. The real big Paul Bunyan is in Brainerd (and also Bemidji) Minnesota.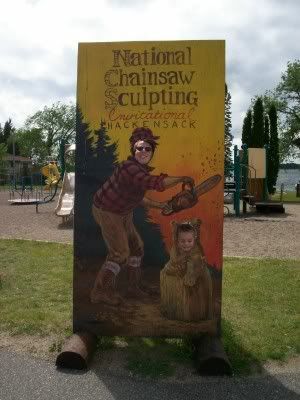 This is Auntie Audrey and cousin Isak having fun.
What a cute little bear Isak makes.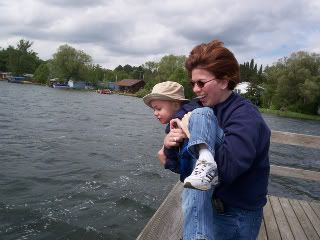 Here they are again.
Here are Isak's brothers. Cute, cute, cute!! I wish I could lick their drooly mouths!!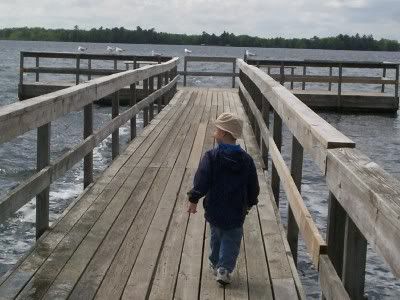 I wish I could have been there! Next time!