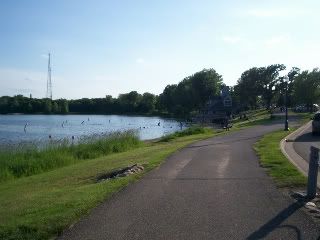 Today the weather was gorgeous. It was 87 degrees out so we went down to Parkers Lake again.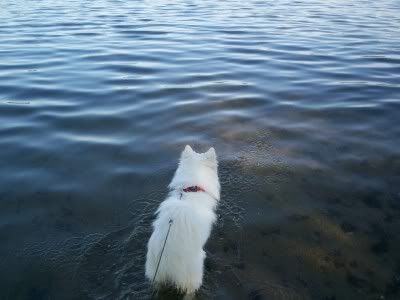 This is the farthest I went into the water. It sort of scares me. I watched a black lab chase a ball into the water and I was just mesmerized!!
We saw a lot of people sitting around on chairs.
There was a band playing music!!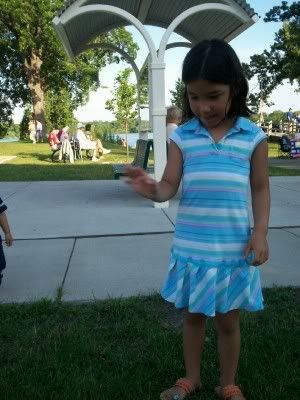 I made friends with this little girl. She really liked me. She is allergic to dogs so she couldn't pet me. But she came up so close that the bottom of her little dress touched my nose. She could barely resist me!!
She and her sister made meow sounds at me and I did zoomies around them.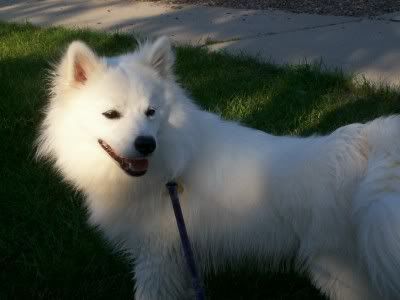 I had a great evening!