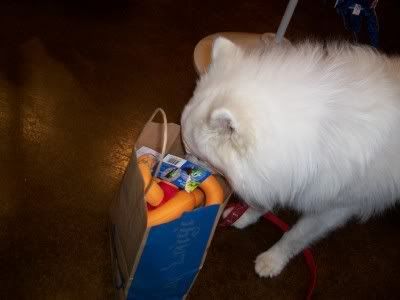 Thanks for all the birthday wishes! Mommy and I went to Lulu and Luigi's to pick up my birthday presents. I couldn't even wait to get out of the store before sneaking a peek.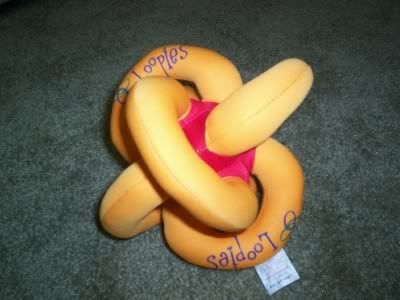 I picked this Loopie thingee out myself!
I played with it on the steps.
Mommy picked this out for me. It's a cupcake with one candle!
I like to squeak it!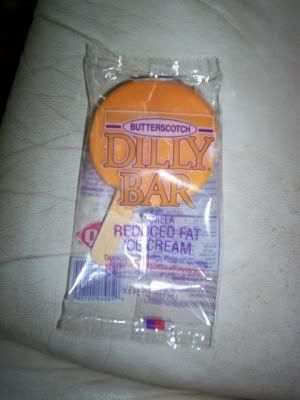 Then mommy saved the best for last! A trip to the Dairy Queen!!!!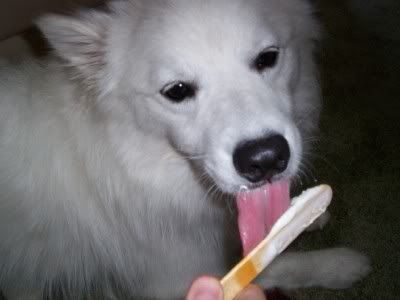 Mommy ate most of it but I did get some good licks in. I don't think that's fair that she gets most of my birthday treat!! Oh well, I got lots of doggie snacks and lots of hugs.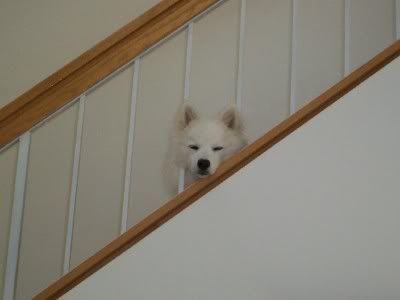 When all was said and done, I just wanted to head upstairs and snuggle.