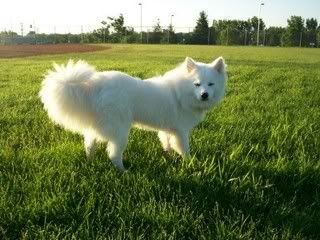 Happy Birthday to me! I am one year old today. Mommy said she would bring me to Lulu and Luigi's and also the Diary Queen tonight! I can't wait!
We had a very nice walk this morning. I got to run in the baseball field for a bit too.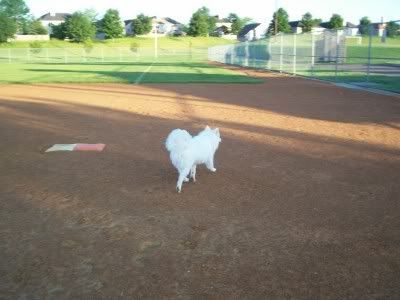 I'll post my birthday pictures later tonight or tomorrow!
Hugs, Kodak