Hey, how do you think they get all these little guys to sit still?!!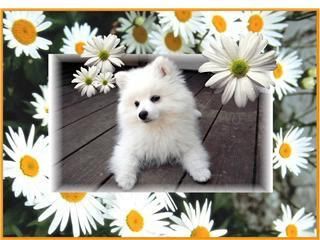 Here is little Pixie. She is sooo adorable.
I'm off to Camp Bow Wow for the weekend. You may be able to see me playing if you check out their webcam. I put the link down in yesterday's post. You'll have to copy and paste it into your browser. Have a great weekend everyone!!!
Hugs, Kodak