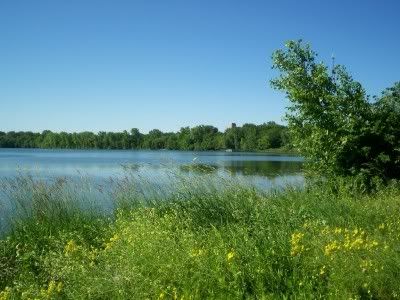 Mommy and I went for a run around Parker's Lake this morning. We came back later so I could sniff around and explore more than I get to when we run.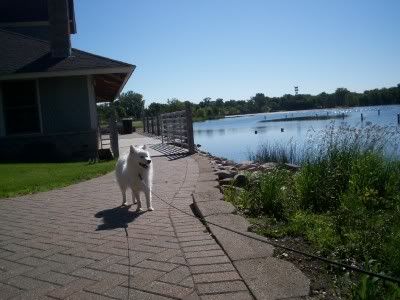 There is the pavilion behind me.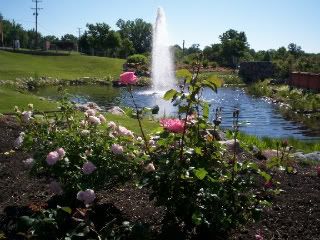 Here is a beautiful fountain that is surrounded by all sorts of flowers.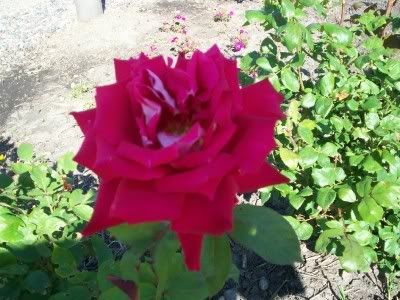 There are lots of roses.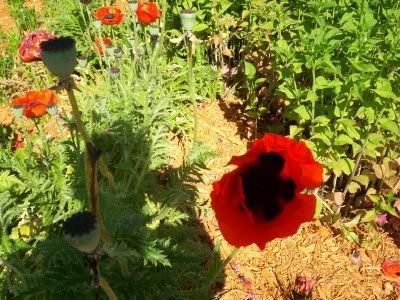 Poppies.
Wild rose bushes.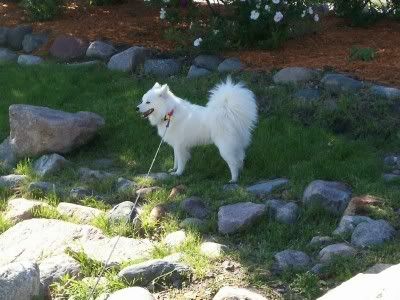 Here I am taking a breather to watch the fountain.
I love all the fresh summer air!!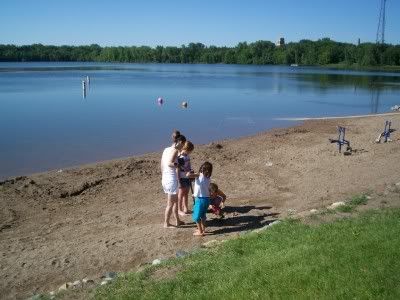 We saw some treasure hunters. They had a metal detector and had just found something on the beach!!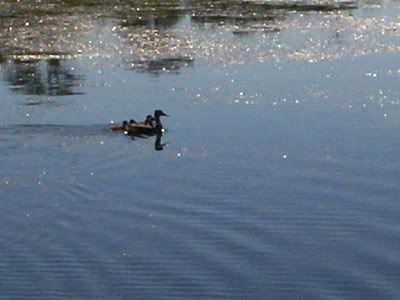 We also saw some a mommy duck and her ducklings. They were afraid of us.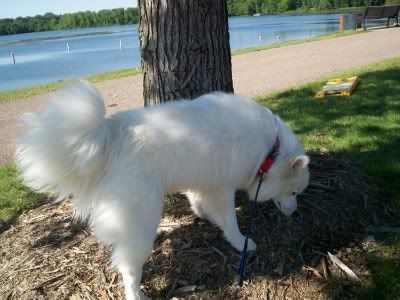 I got lots of sniffs in everywhere.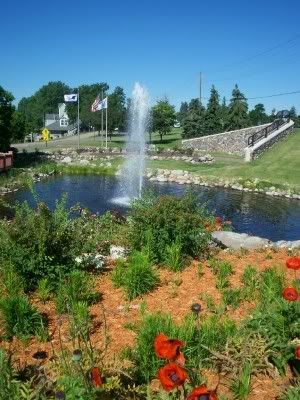 Hope you enjoyed my walk with me! Have a great weekend everyone!
Hugs, Kodak