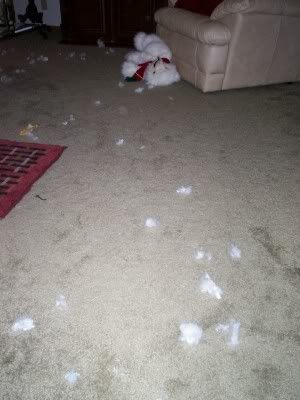 What is all of this stuff? Maybe I should follow the trail and see what it leads to!
Ah yes, my dead bear!!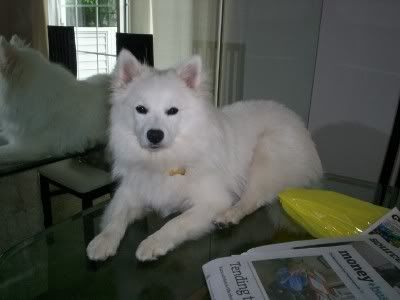 Just wanted to let you know I will be going to camp for the weekend while my mommy goes up north to help her parents celebrate their 50th wedding anniversary. I will be going to Camp Bow Wow instead. I can't go with because of the little kids -- their parents are nervous having me around the twins. You can watch me on their webcam: http://www.campbowwowusa.com/minnesota/plymouth/WebCams.html
I'm usually with the smaller doggies.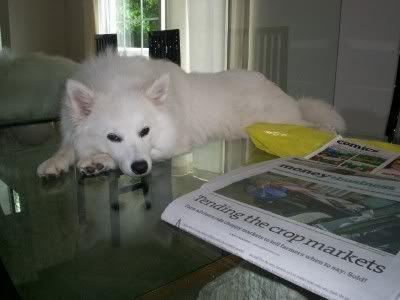 So I guess I'll just sulk. I think they should send those kids to camp instead!!
P.S. Hey, Monday is my very first birthday!! Have a great weekend all!