I went up to Nana and Papa's lake place up in northern MN last weekend. We had plans to boat and for me to learn to swim. Well, it was windy -- not just a little but whitecap, waves over the dock windy, so we didn't do any of that. I was lucky that my mom's niece was there to keep us company. We did inside things: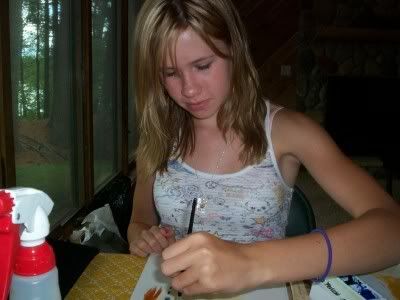 We started to do some art projects with water color.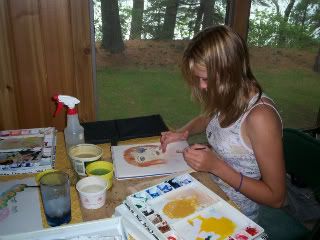 Alyx is very creative.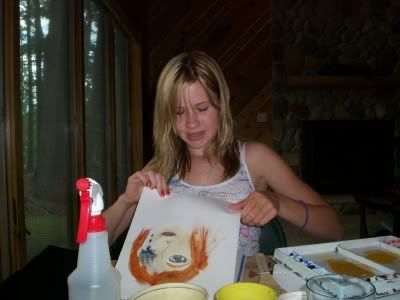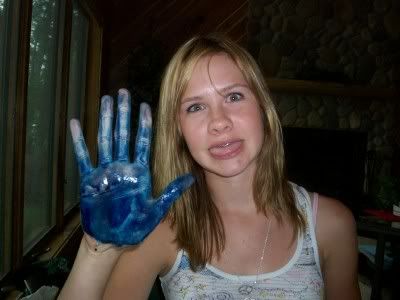 However, things fell apart a little!!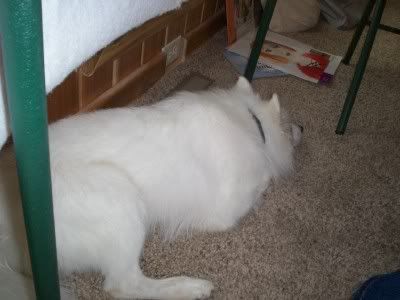 I took a nap near the art supplies, but ended up eating a big brush and some plastic cups! Woohoo!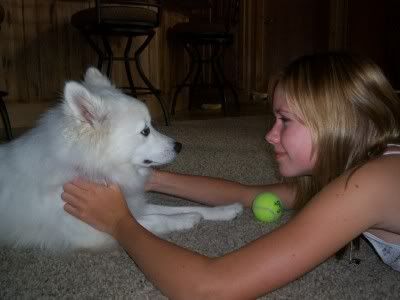 Eventually, Alyx decided to give me some loves!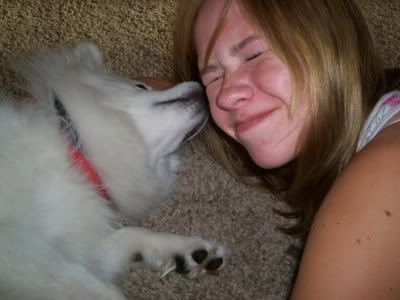 So I gave her some loves back!!!