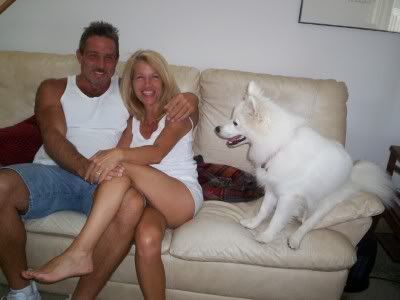 My Mommy's best friend since high school (and her fiance) who now lives in Arkansas came to visit this weekend. She is has not seen her for 18 years. They had so much fun and you can see that I wanted to be involved. I loved her fiance who made me do zoomies.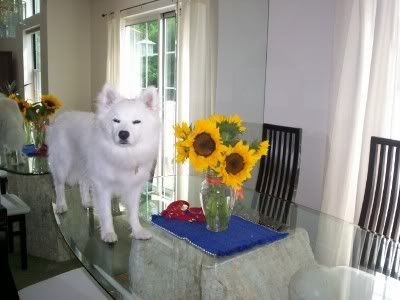 They got to see how I like to hang out on the glass table. I ended up tipping those pretty flowers by the end of the weekend. :( Hmmm, mommy couldn't see that coming? I also ate Rick's Oakley sunglasses. Mommy warned them, but darn, I'm sneaky!! It's hard to puppy proof a house, especially when cocktails are flowing. :)
We loved our company and time together but at the end of the weekend I was ready to just rest and chill.