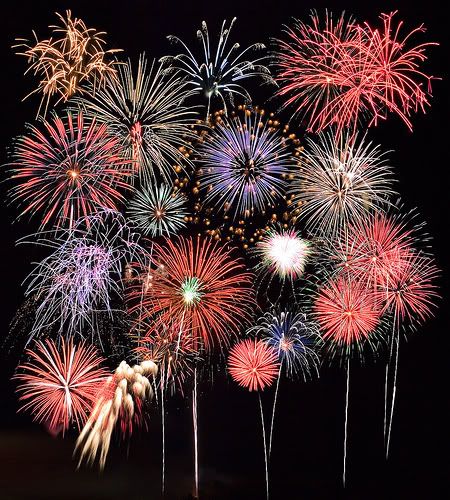 Wishing you all a happy Independence Day!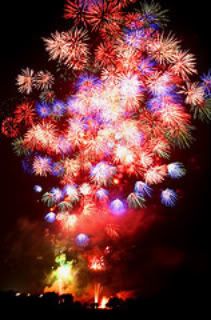 This is me getting in to trouble. I love my mommy's shoes, but she gets very exicted when I start to "play" with them! Especially her precious running shoes. I would just love to chew on all that rubber!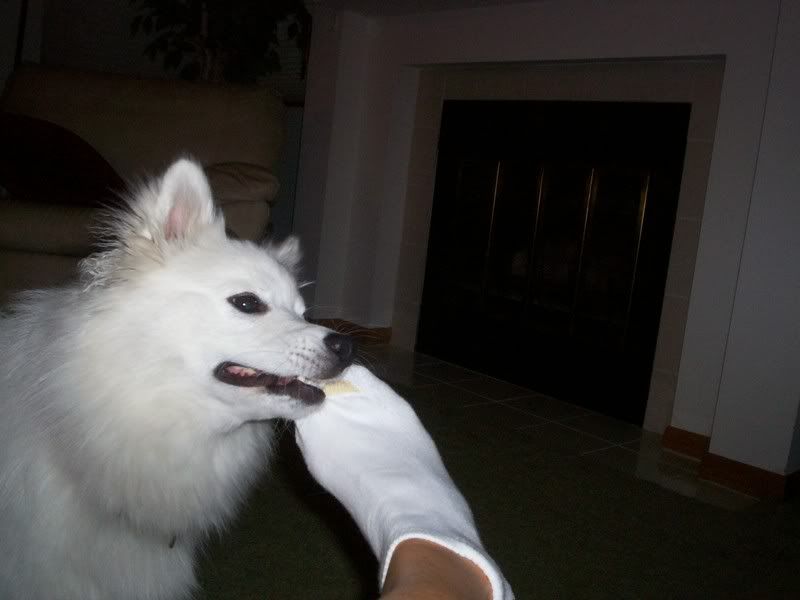 If the shoe isn't available, I just love to go for the foot!! She doesn't like that either! Go figure.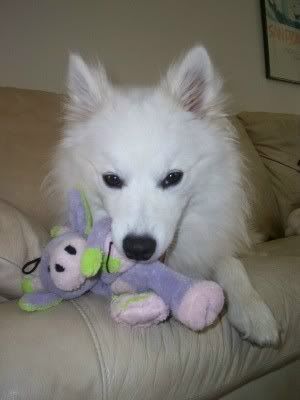 Then I find my gutted old toy. Boring!!!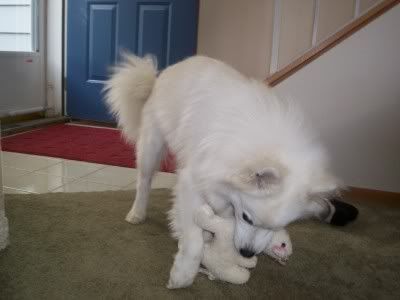 So I find my stuffed toy -- it even still has the squeaker in it!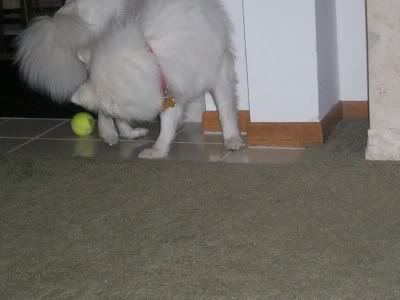 Then I find my ball and chase if for a bit.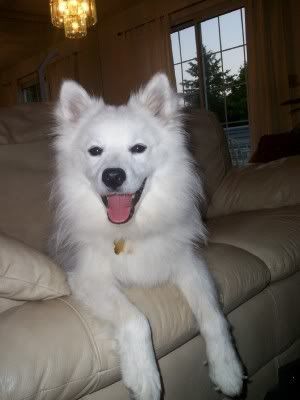 Okay, that took up 15 minutes, now what?!!!!
Have a safe and happy Fourth everyone!! Hugs, Kodak