Yes, I was on the table again in my last post. I know I'm not supposed to be on it, but I just can't help myself. I found that some other puppies like to do the same thing -- here they are!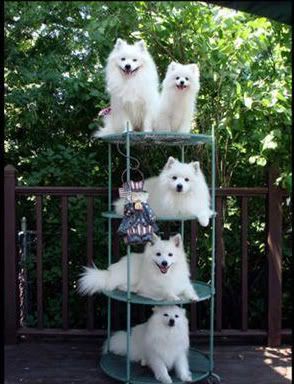 Please don't try this at home. It could be very dangerous! I don't know why they got all those puppies to stay there!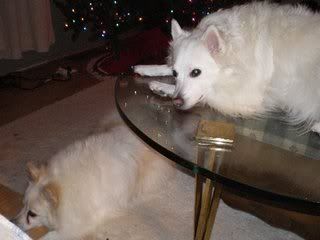 This is Cotton catching a rest.
This is Tiko hanging out at her Mommy's work!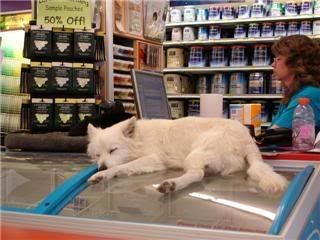 I bet she stays very cool on top of that cooler. I hope she doesn't get inside and eat everything!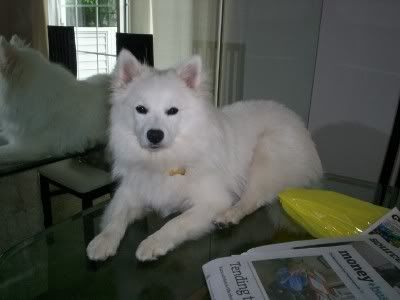 And, of course, me saying "what's the big deal about the table?!"