Hey, I went to a picnic today for Eskie's in the MN area.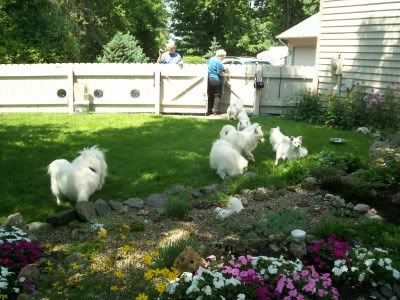 We walked in and there were lots of eskies! I was so excited but they all ganged up on me at first. There are no pictures of this because my mom was busy trying to protect me. But, us eskies just had to work out the alpha thing.
My favorite part of the day was when I saw my first mommy (breeder), Mary. I spent 10 months with her and still remember her. I love her so much!! I know she loves me too! She is a triple threat! She shows eskies, breeds eskies and is an obedience trainer. BUT, more importantly, she has shown one of her dogs at WESTMINSTER. His name was Dreamer!!! She was owner/breeder/handler! My Grandpa Rush, was invited to Westminster twice but they did not go because of funding. He is a beauty and I am related! More on Rush tomorrow. I am so proud of my first Mom.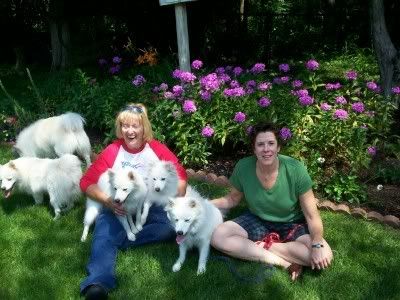 This is my first Mom with Donna and Summer (my siblings) and my mommy and me. Don't you just love Donna Summer! LOL!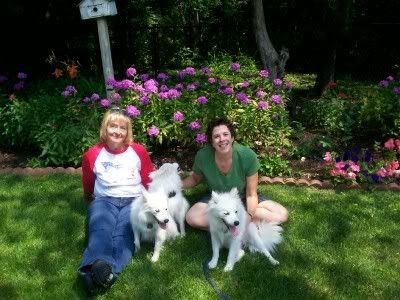 Here we are again.
Here is my mom with me and my sisters: donna summer! LOL
We have some many more photos to show you all tomorrow!