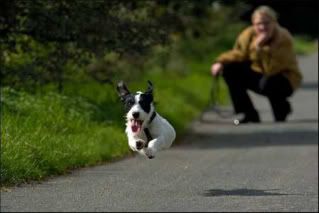 Yet another puppy so excited he levitates!
Hmm, is it live or is it Memorex?!!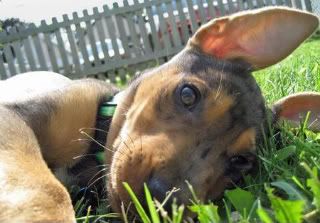 Some day this guy will grow into those fantastick ears!
Hey, if anyone has puppy pics they want to have me post on the Puppy Fix Fridays, please send me a note! We are going to an American Eskimo picnic tomorrow so I'll have lots to share. Hope you all have a great weekend.