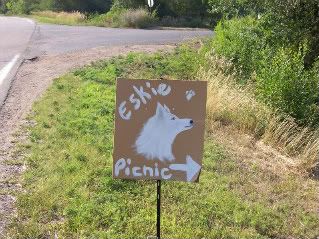 We had a wonderful time at the American Eskimo picnic in Champlin, Minnesota. The Couches were wonderful to host the picnic in their backyard.
It was a warm day, so lots of furbabies decided to cool off in the pond.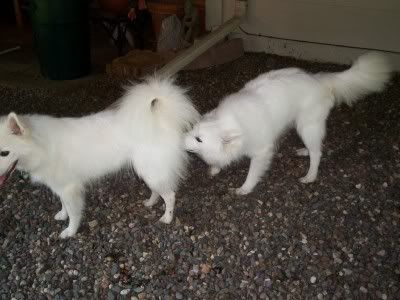 Here I am "greeting" another doggies.
A group picture. There were a few stray dogs that didn't get in the picture. Boy was this a fun day. I was sure pooped out afterwards.