Hey, meet my Grandpa Rush! This is Rush and his Dad, Dave. I got to see him at the Eskie Picnic. Rush was invited to Westminster! They never did go because it costs so very much and is a huge commitment. But what an honor. He attained the rank of #1 in 2005 and was subsequently named 'Show dog of the Year for 2005 by the NAEDA.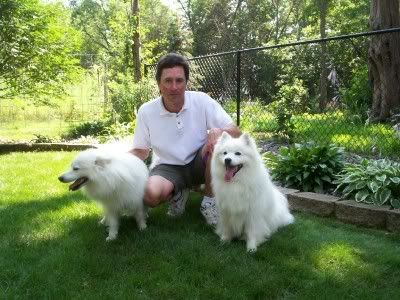 I'm a little distracted -- guess I wouldn't be so good at Westminster.
He is so beautiful! Thanks for the pics Dave and Gramps!